Courier Mail
Red light district: Qld's hidden brothels revealed
Sex workers say the number of licenced brothels in Queensland is not an accurate reflection of paid sex happening in suburbia. SEE THE MAPFelicity Ripper

Queensland sex workers say the number of licenced brothels in Queensland is not an accurate reflection of paid sex happening in the suburbs of the sunshine state.
Just 20 brothels are registered with the Queensland Prostitution Licensing Authority which The Viper Room licensee Joan Leeds said costs her almost $40,000 a year.
Looking at those registered, it appears the most paid sex is happening south of the Brisbane River with two brothels in Woolloongabba, three near Coopers Plains, one at Sumner Park and Ms Leeds' at Yeerongpilly.
She said there were far more deals being done under the table.
Ms Leeds is the treasurer of the Queensland Adult Business Association which commissioned a confidential private investigator to probe illegal prostitution on the Gold Coast.
The investigator's report revealed there were 49 illegal brothels allegedly operating under the guise of massage businesses.
"I could take you for a drive around a 2km radius of my brothel in Yeerongpilly and I could probably point out at least 10, if not more, illegal brothels to you," Ms Leeds said.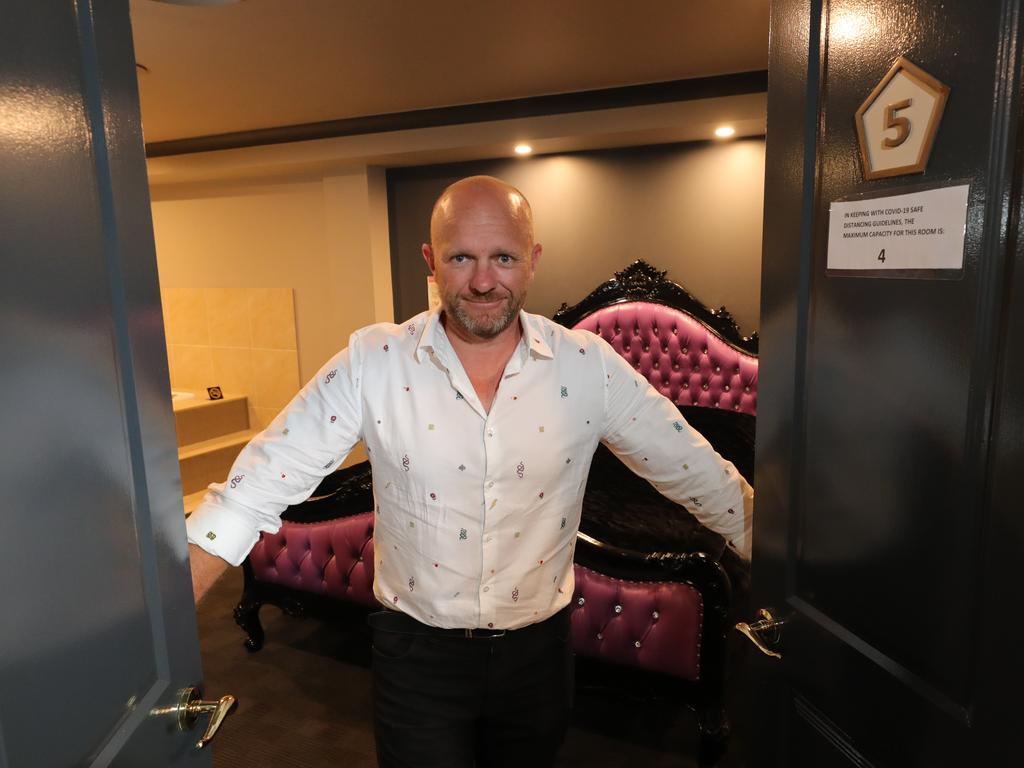 QABA President Neil Gilmore at the Pentagon Grand brothel at Ashmore. Picture: File
She was confident decriminalisation was on the way and brothel owners weren't opposed to it.
The State Government in August announced the decriminalisation of sex work in Queensland had been referred to the independent Law Reform Commission.
---
FROM OUR PARTNERS
The new highly anticipated season of Succession Watch on Foxtel
---
The Commission is tasked with undertaking a review and drafting legislation to decriminalise the industry which is hoped to remove barriers to workplace health and safety, and legal protections for sex workers.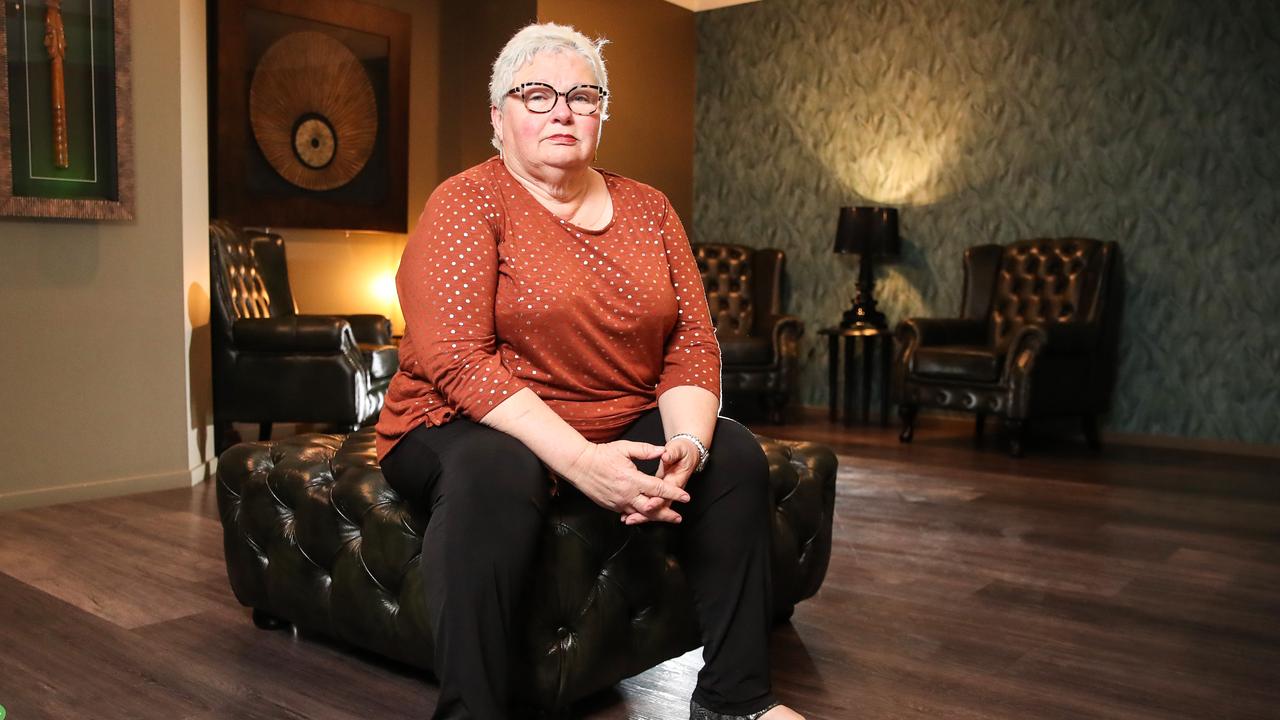 "We certainly don't have an issue with sex workers being seen as real workers – it's a real job and not smutty rubbish that people seem to get all excited about," Ms Leeds said.
"Our issue is that we think the whole system that was set up after the Fitzgerald Inquiry was flawed in that it was set up to fail because it didn't allow the Prostitution Licensing Authority to licence anything other than brothels.
"The cost of just us paying for our own regulator means we were never going to be very viable- there's only a few of us that will be and interestingly we're close to the CBD."
#DecrimQLD Campaign Leader Janelle Fawkes said the 20 licenced brothels in Queensland accounted for only 10 per cent of the industry in Queensland.
Venues operating outside the framework include massage parlours, sex worker cooperatives, BDSM parlours and escort agencies.
A sex worker at The Viper Room.
Ms Fawkes believes it's not necessarily the case that workplace health and safety was inferior at unlicensed venues, as they worked hard to attract staff and didn't pay the excessive overheads.
"The licensing laws are such excessive overreach that it reduces financial viability and sex workers options," Ms Fawkes said.
"If sex workers are unhappy with conditions at a particular licensed brothel in some locations there is only one other venue which may offer the same conditions.
"Some sex workers choose to work in massage parlours because they can get a higher percentage or cut from the price of a booking and others choose working independently in order to not share the booking price with a brothel owner.
"For others massage parlours offer the choice not to provide full service, an option not available in licensed brothels, and shorter shifts that may suit their childcare options."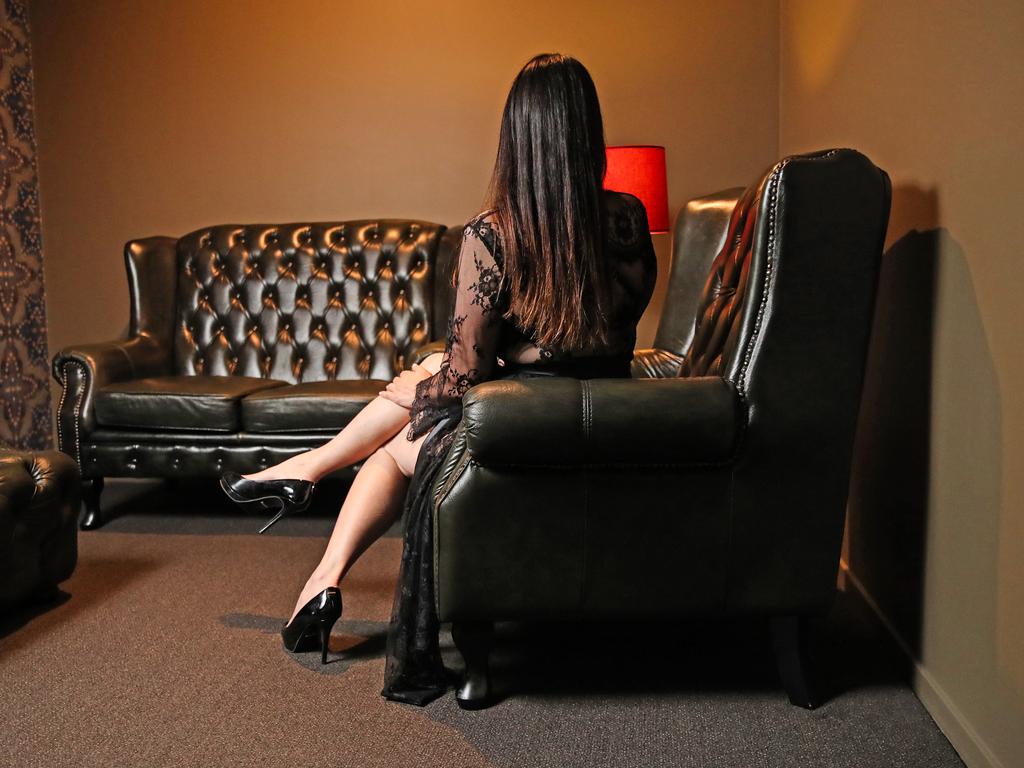 A sex worker at The Viper Room.
The Queensland Law Reform Commission is required under its terms of reference to finalise its report and draft legislation by November 27 next year.
A spokesman for the commission said it had recently engaged in consultation with key stakeholders to better identify many issues that have to be addressed.
"The Commission will be releasing a substantial consultation paper, seeking submissions from stakeholders and members of the public on the issues in the review as soon as it can," the spokesman said.
"It expects to release that paper early in the new year, most likely in February/March, 2022."